getting married with Bella
MAKING MAGICAL MEMMORIES TO LAST A LIFETIME
REMEMBERED ALWAYS, TREASURED FOREVER
♥
Who doesn't love a wedding, I certainly do … 
As a bilingual philosopher I would be delighted to create a ceremony for you as unique as you are.
Als hochzeitsbegeisterte Philosophin gestalte ich gerne mit euch eine Zeremonie die
euren Tag einzigartig und unvergesslich macht
I look forward to hearing from you!
hooray! …
… you want to get married. And of course, it's going to be wonderful…
As Harry once said to Sally "when you realize you want to spend the rest of your life with somebody, you want the rest of your life to start as soon as possible." [1] So where to begin ….? There is seemingly an abundance of exciting options ….  As you are here, I am going to presume you are interested in a less traditional ceremony [2] uniquely tailored to your specific wants, wishes and needs.
step ONE: deciding what ceremony is right for you
here are a few questions to get you started ….
As you look back at all the weddings you've attended; ask yourself what you particularly enjoyed. What stood out and why? Which elements moved you. Or vice versa, what would you have left out, changed or done differently entirely?
What role does religion play in your life? And would you like any specific aspects of your religion, or beliefs, to be incorporated into your ceremony? If this is the case, then a non-denominational ceremony might be the way for you.
If your worldview is more humanistic in nature, then in a way, anything and everything is possible.
And lastly, how traditional are you? Are there specific wedding traditions you would like included in your ceremony?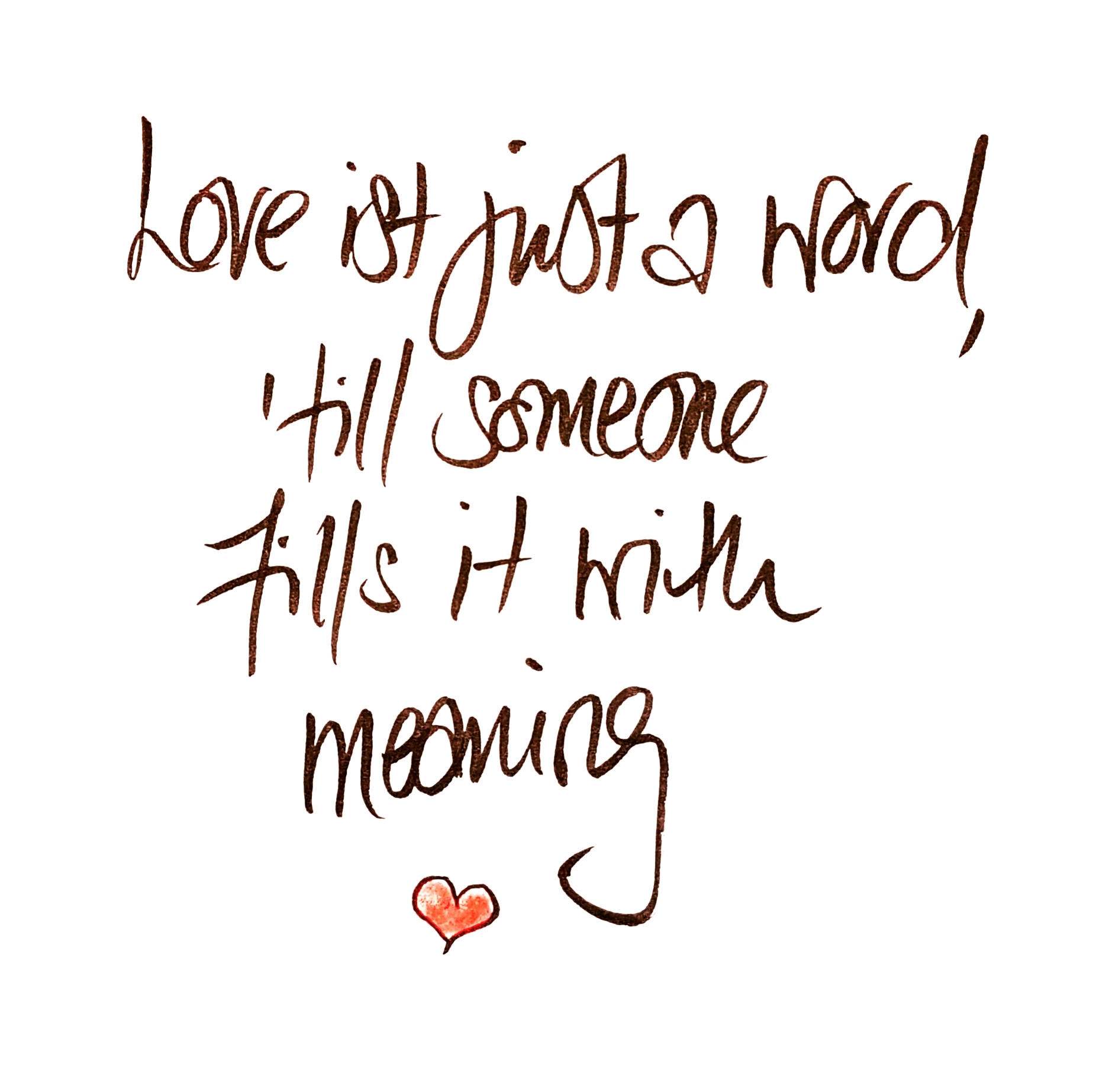 humanist Ceremonies
One of the most popular types of non-religious weddings, are humanist ceremonies [3]. Without reference to religion or traditional ideals, a humanist wedding is welcoming, inclusive and personally tailored to you, focusing on your love story and things that are important to you as a couple. Uniquely curated to your wants and wishes, a humanist ceremony can include readings, poems, music, and any rituals you choose, such as handfasting, symbolic knot-tying, or lighting a unity candle. The possibilities are endless for celebrating your love in a way that is uniquely meaningful to you.
non-Denominational ceremonies
A non-denominal ceremony is for you, if you prefer something more personal and yet would like to include aspects of your faith and traditions into your wedding. Non-denominational ceremonies aim to reflect aspects of religious spirituality without alluding to any one God or religion in particular. This is a great alternative for couples who have a general religious or spiritual belief, yet do not prescribe to one particular church or religion. In a sense non-denominal weddings form the middle ground between traditional religious and humanist ceremonies. Having said all that, like in a humanist ceremony, the story of you and your journey into love is central in all ceremonies I create.
themed wedding ceremonies
It is true that themed weddings add uniqueness and excitement to your big day. It is also true that the world is your oyster so do with it as you will. What I am really saying, is that the choice is yours and the options are endless. In the end the only things to really consider, are your budget and how enthusiastically your guests will comply.
same sex Wedding ceremonies
Love loves love …. and thankfully today anyone wishing to get married can do so. For many to be legally married is of great importance. – it really does feel lovely to say "oh that's my wife/husbands …."and as in many other countries, same-sex couples are typically wed by a registrar at a registry office in Germany. However, like all other couples you may wish to celebrate your love more fully. 
As with all wedding ceremonies I create, they are uniquely catered to the specific wants and needs of my couples; couples can incorporate more traditional wedding customs, or entirely personalise their ceremony. You write the rules and I will write the speech. And together we will bring your vision to life.
step TWO: working out the nitty gritty
a few more things to consider:
Are you planning to have a single venue for your ceremony and reception or several?
Would you like your ceremony to be more casual, formal, or something in-between?
Does the idea of a structured, traditional ceremony make you break out in a sweat?
Does something whimsy and romantic sound appealing?
Does a non-traditional wedding ceremony venue make you smile? Do you secretly dream of a 1920's wedding?
How do you feel about clifftop, beach, woodland, winery or barnyard venues?
Asking yourself these and similar questions will help you to hone in on what your ideal wedding ceremony could look like.
interested? Let's get started…
Typically, we would begin with a non-binding meeting to get to know each other. Once you have decided on me as your celebrant, we would meet again, with the aim of developing a rough concept for your very own very special day. The aim here is discovering your wants, wishes and ideas and finding a way to realise them.
My speech on the day will take inspiration from your love story: how you met, anecdotes from your shared experiences, your hopes and dreams for your future. Here I would like to add that it is of course up to you how much you wish to share.
Parallel to this, I will also ask you questions about your thoughts, feelings and motivation on getting married. From your answers I will create a memory album that can remind you again and again of the origin of your love.

what I offer:
♥ a non-binding meeting to get to know each other
♥ a follow up appointment in which we agree on the general framework, contents, and wishes you have for your wedding ceremony (in person or online, e.g. via Zoom)
♥ adequate time for all relevant communications (e-mail, telephone, etc.)
♥ a more in-depth conversation about your story as a couple. This forms the central inspiration your celebration making it entirely unique to you both
♥ preparing and sending you questions for a memory album
♥ preparation and design of your one-of-a-kind wedding ceremony
♥ the incorporation of symbols / rituals, musical contributions and / or speeches from family members or friends.
♥ assistance with the wording of your wedding vows – should you wish it. Alternatively, I can also write the vows for you
♥ devising a detailed schedule the ceremony
♥ coordination with musicians, photographers and other service providers as well as the bridal party
♥ transporting myself to and from your chosen venue with sufficient time to spare
♥ taking on the role of celebrant and leading you through your ceremony on the day of your wedding
♥ creating and handing over a memory album of your wedding ceremony
… a bit about me and how I came to be a celebrant
My German parents moved our family to England when I was just a baby, as a result, I grew up fully bilingually. And as such, I am both an English and German celebrant. In some cases, both at the same time. I studied Modern European Philosophy (in London). Furthermore, I have extensive training in various forms of counselling with a clear focus on all thing's relationship. I feel very privileged to work with couples when celebrating their love and also in rediscovering it. Life isn't always smooth sailing. This is as true for our relationships as it is for life in general, but at the heart of it all is love. 
So, you might be wondering how did this all come about? I discovered my vocation as a relationship coach whilst studying. It just felt right. As for working as a celebrant? Well …. when planning our own wedding, my husband and I quickly realised that a church wedding was out of the question for us as we do not belong to any church (a requirement for a church wedding in Germany). And to "only" get married in a civil registry office seemed too impersonal and, above all, not festive enough for us. That's when we discovered "freie Trauungen" or Humanist ceremonies and a wonderful celebrant to guid us though the process. Together with our speaker we had a beautiful ceremony and a truly memorable day.
When a friend asked me if I could officiate at her wedding, followed by similar requests by some of her guests, I realised how much I enjoy this work. And so, I began my career as a freelance celebrant.
[1] From the film When Harry Met Sally (1989)
[2] in Germany all "official marriages" are carried out at a registry office. Following that many wish to celebrate their wedding more fully in a wedding ceremony. Traditionally in a church followed by a reception. However, for some this many not be an option. Alternatively, you can also opt for what is termed a "freie Trauung" or "free Wedding". The word "free" in the term implies, you are entirely free to tailor your ceremony to your wants, wishes and needs. Whether out in the open air, in your favourite café or indeed any another place special to you … all is possible. A free wedding ceremony is not subject to any specifications making you the architects of the celebration of your love.
[3] Humanism is the belief that we can be good and loving members of society without needing to adhere to any religious codes, but simply following the strong moral codes of society. Humanist weddings are becoming more and more popular, as they ceremony focuses on the couple and allows for significant personalisation.